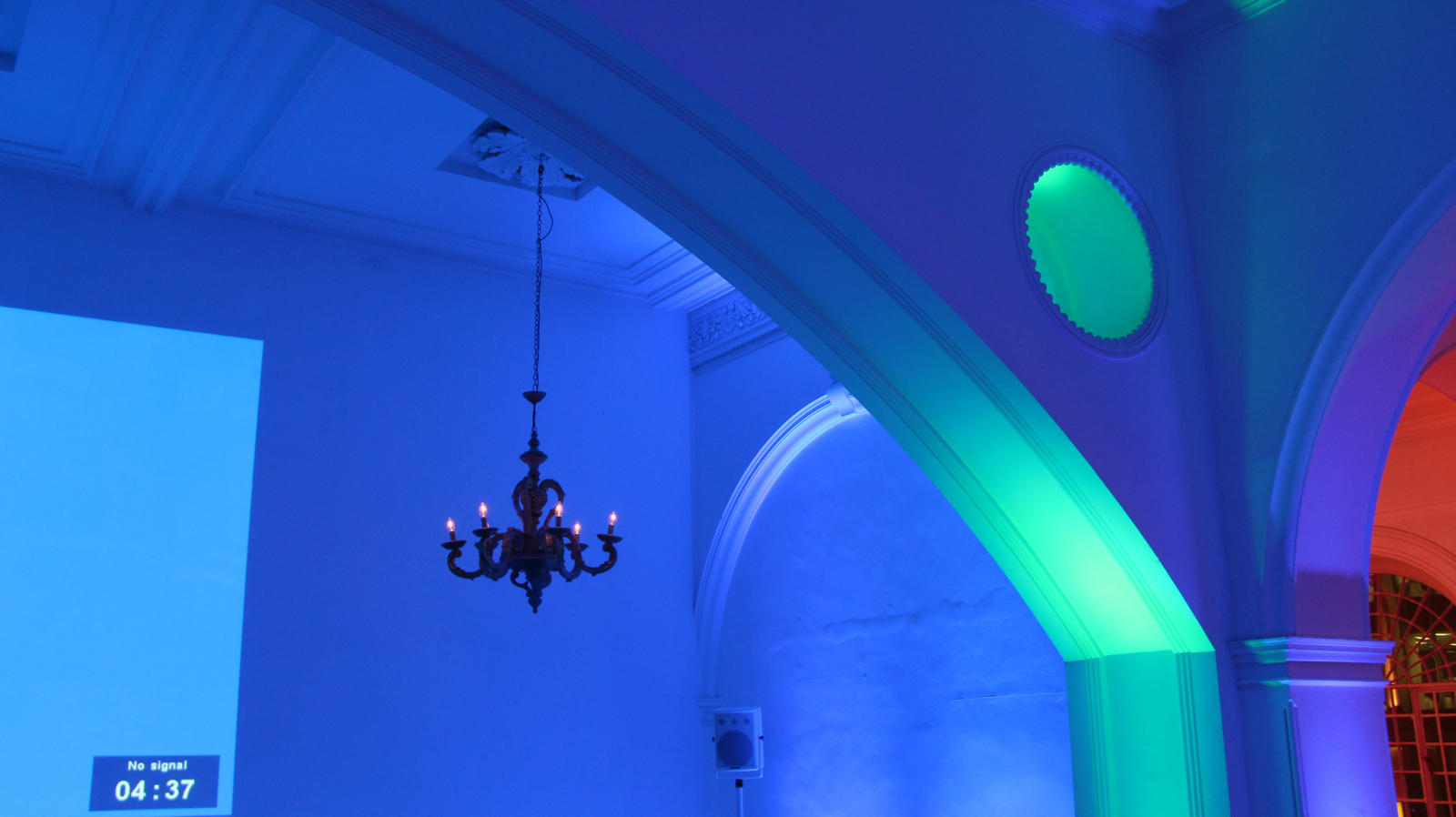 Jazz FM Awards
Chameleon environments and live jazz performances at One Marylebone
Using Jazz FM's chameleon logo as our starting point, we designed a colourful lighting scheme for One Marylebone. The theme was carried through to the stage lighting and projections where perfomances by Cerys Mathews, Ahmad Jamal and Jamie Cullen wowed the audience. The aim was to create a satuarated coloured environment that allowed for looks to change as the event took place.
http://www.etnow.com/news/2013/2/colour-sound-light-first-jazz-fm-awards
We were very pleased to work alongside Insight Lighting. It's always exciting to be involved in lighting a unique and new event, especially one like this where the client put a lot of emphasis on production values. All the signs are that it was a big success.
- Fletch CSE