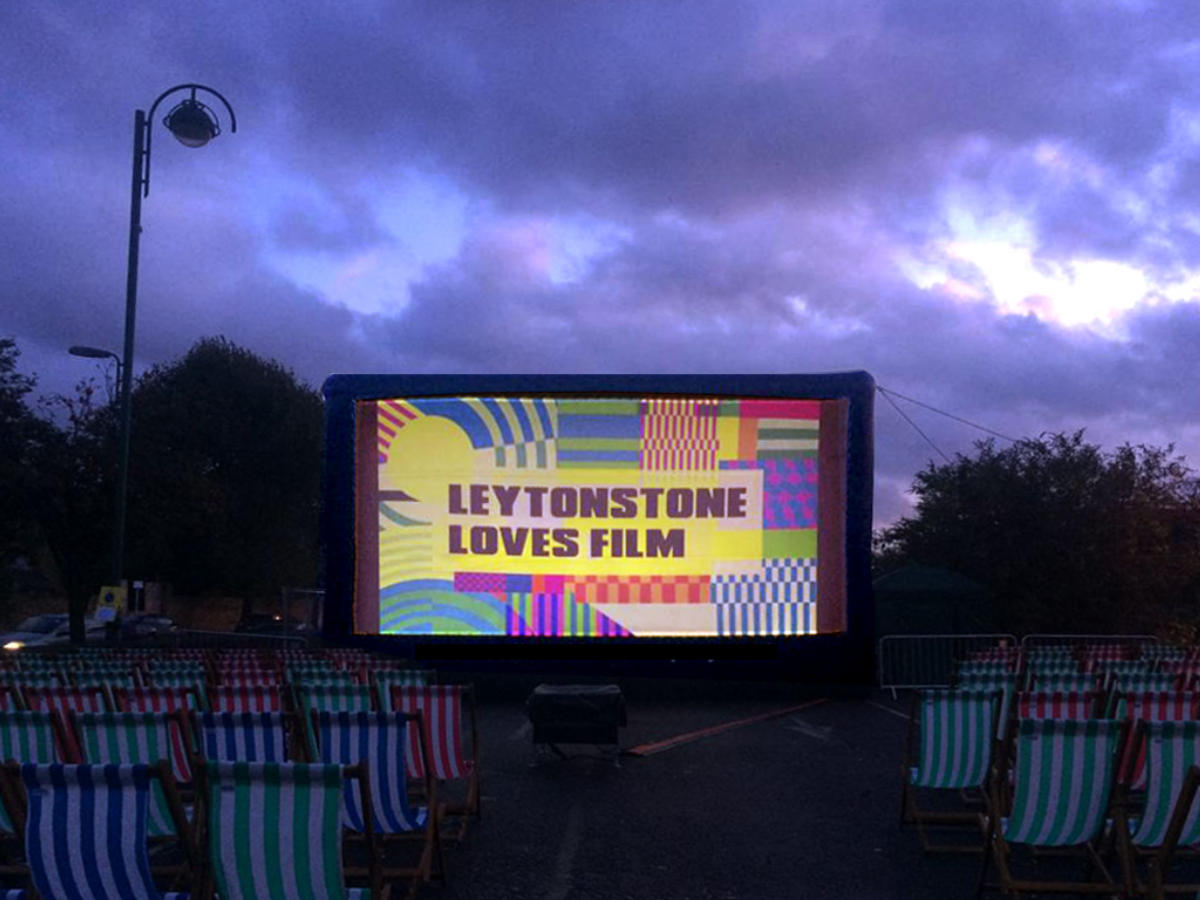 Leytonstone Loves Film
We worked closely with the Barbican to manage the content preparation, technical set up and operation of an ambitious film festival. We wrangled over one hundred films in numerous formats for seven different venues across the three days of the festival. It was a weekend of diverse films in diverse venues in the heart of Leytonstone and our job was to make sure that each show was a smooth and seamless audience experience.
Our highlights for the weekend were John Smiths talk, Eithne Nightingale's s Ugwumpiti and Agnes Varda The Gleaners and I.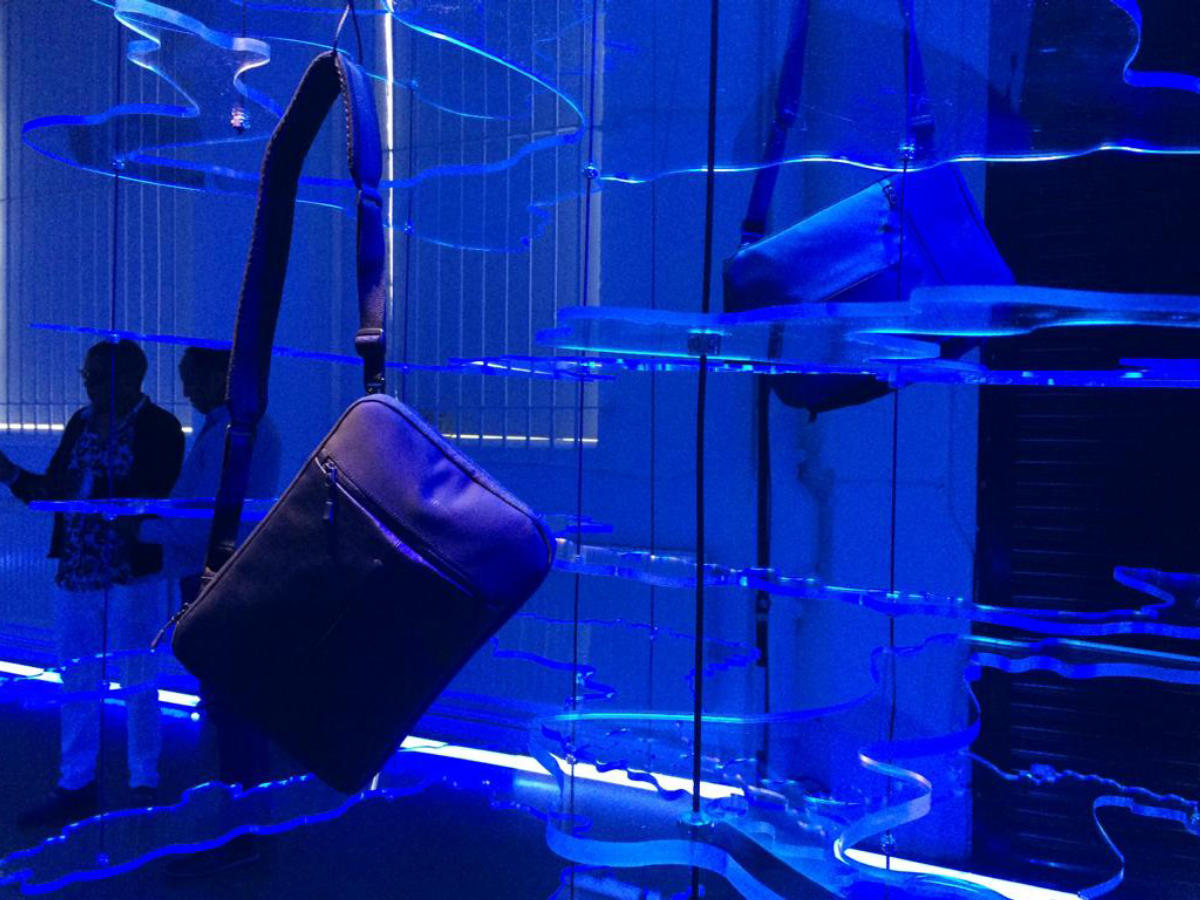 Groundtruth - lighting design for ethical bag launch
The brief was Arctic colour which we achieved with a 45m continuous horizontal line of pulsing Polar blues. The products were hung from a recycled perspex sculptural chandelier which we lit to maximise edge glow. The bags were highlighted with simple spots.
See video of the lighting scheme here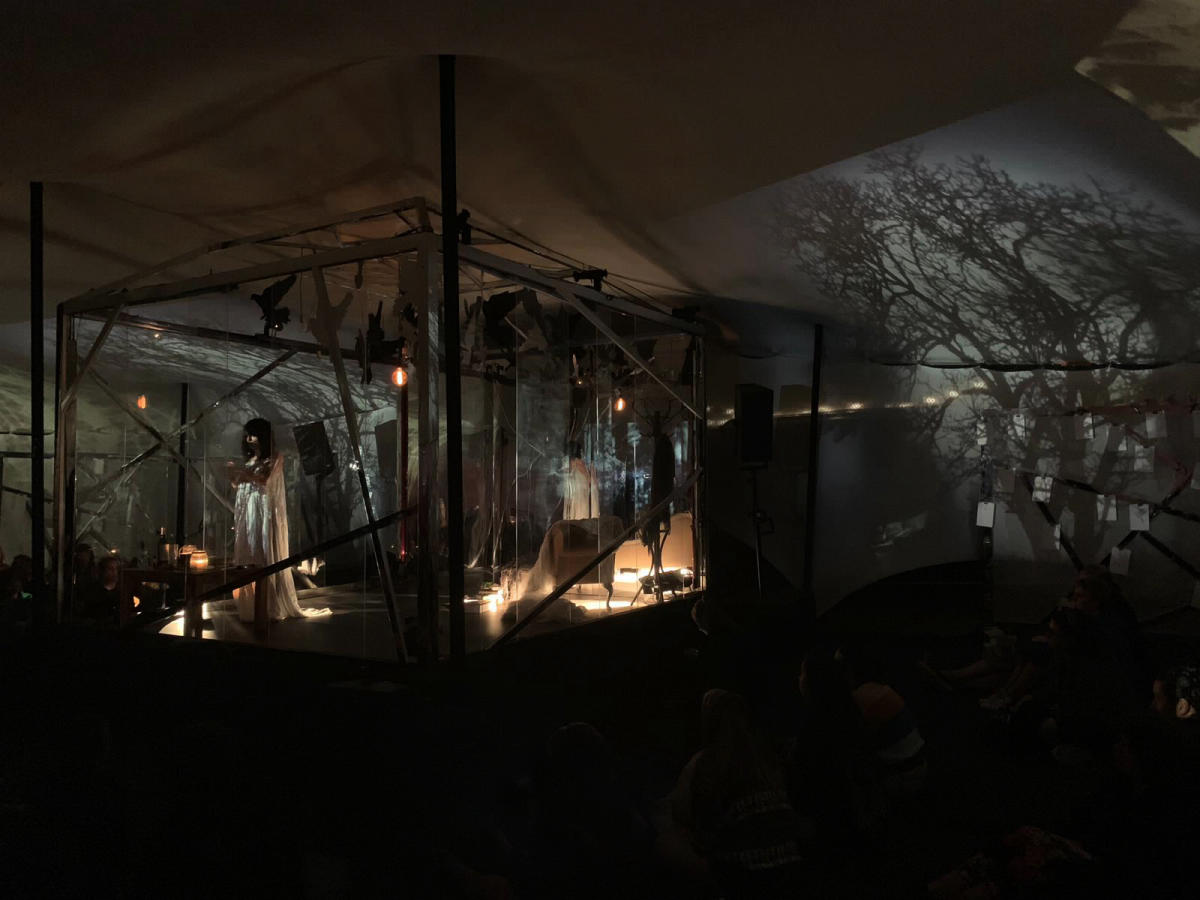 Imelda May at Latitude 2019
We worked with Luke Losey to create darkness and light. Using synchronised slide projectors and low level atmospheric lighting Imelda May's performance 'Hallowed' was an experimental return to her love of performance poetry. Strobe lights and lamp drops animated overhead raven silhouettes to create a dramatic shadow play.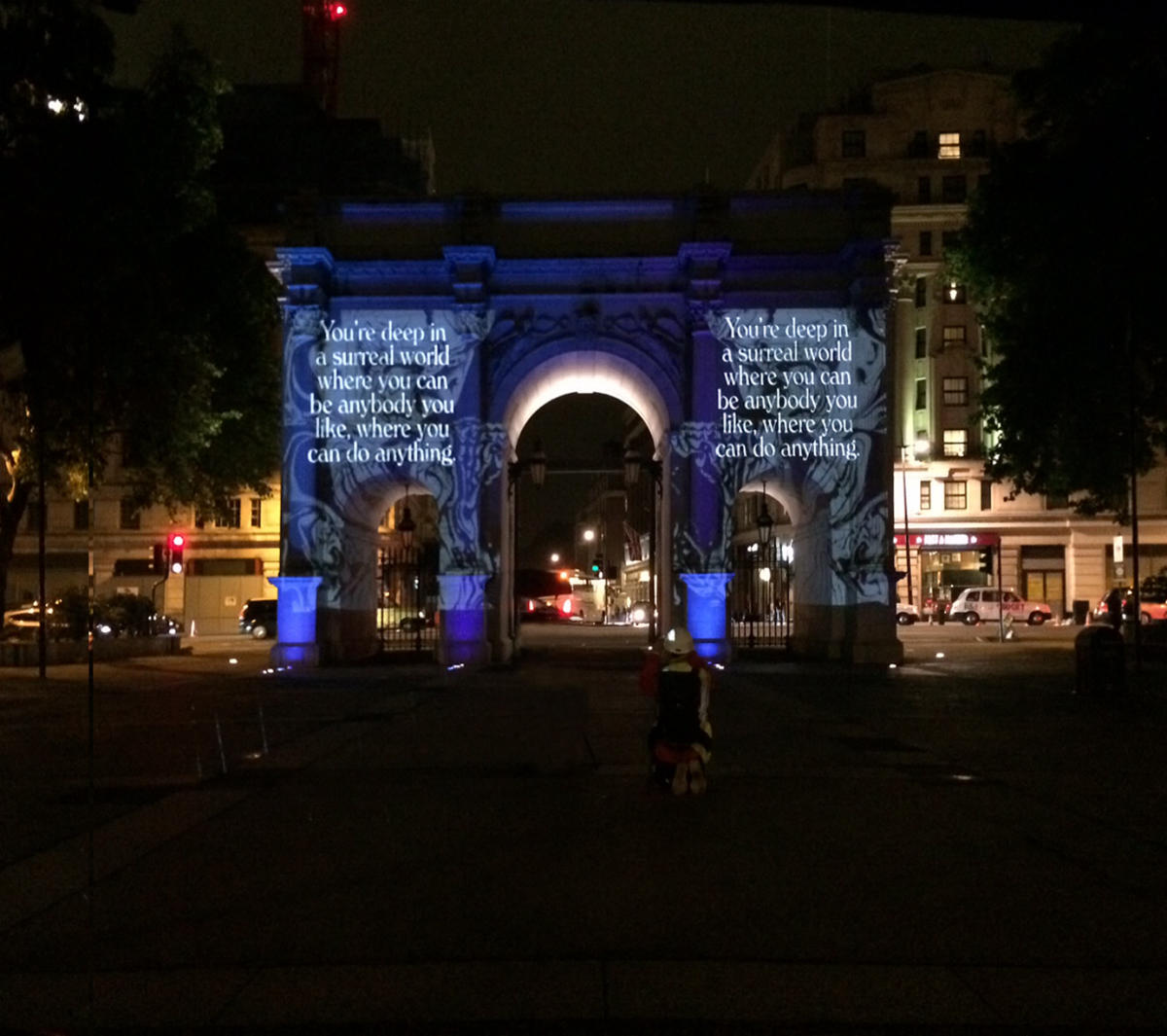 Landmark Projections for Thom Yorke
We pulled off a series of monumental projections on Central London landmarks for the launch of Thom Yorke's new solo album. Projections at Marble Arch, Big Ben and Tate Modern asked the viewer "Do you have trouble remembering your dreams?" and "You're deep in a surreal world where you can be anybody you like, where you can do anything. And then when you wake up, the dream fades. It's gone, or is it?" "Just call the number."
more images here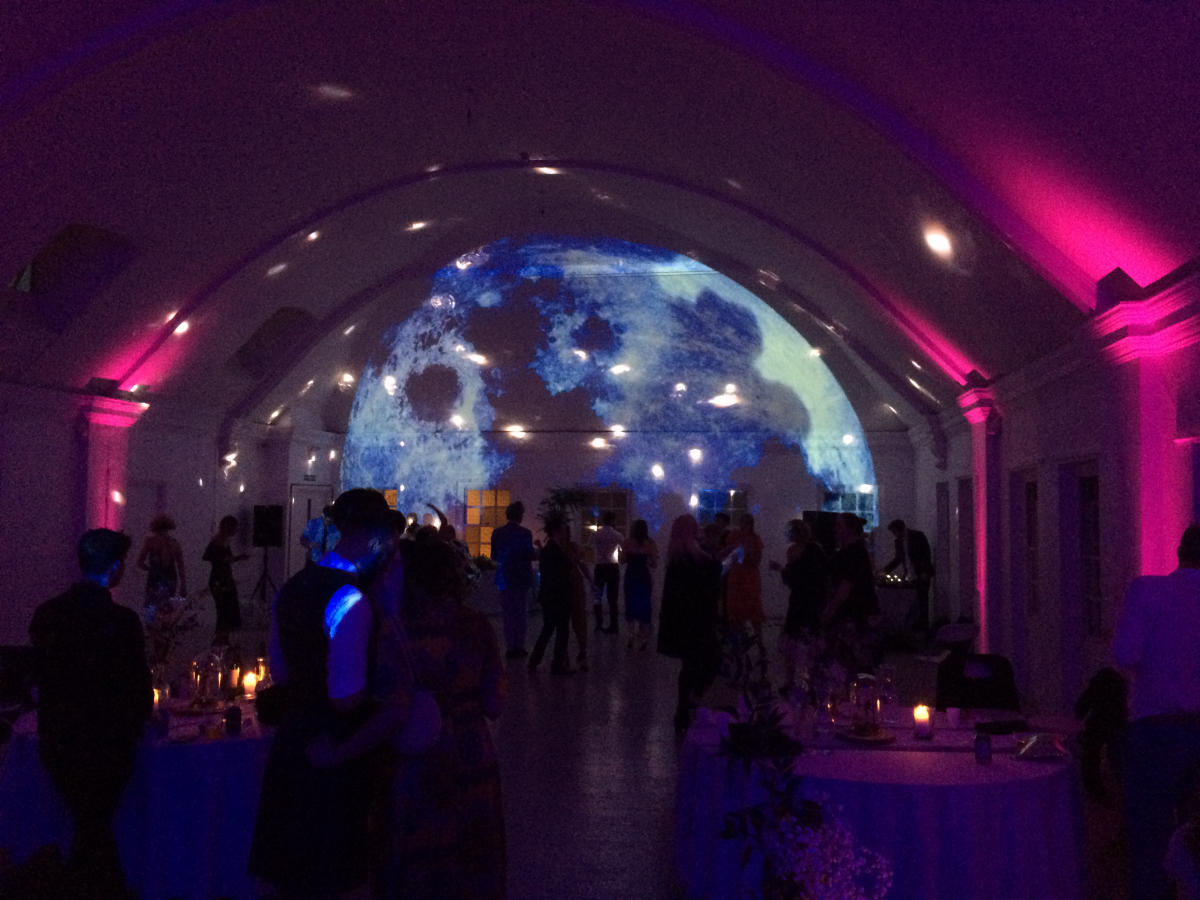 Moon and Stars May 2019
We designed Super Moon projections with a starscape created with our Clay Paky Astroraggis for this recent event. This is what our client had to say about it: "A huge thank you to @insightlighting for understanding what I wanted and being such a pleasure to work with. We can't thank you guys enough. You made it look so magical 🌜🔮 we will be recommending you to everybody"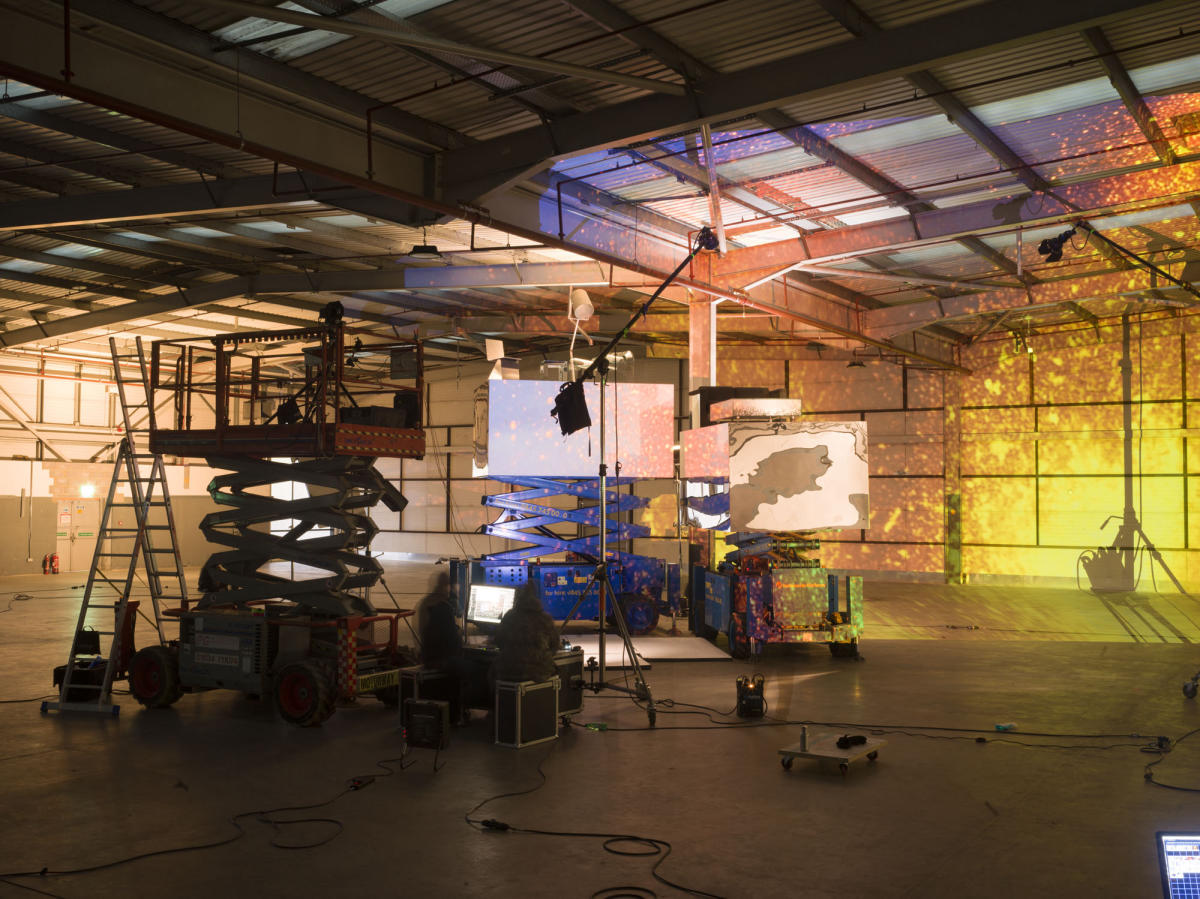 Behind the scenes - Wallpaper Magazine
We thought this was a great shot of what actually happens behind the scenes at a high end furniture shoot! We provided photographer Thomas Brown with some large scale projections to bounce off some very shiny surfaces as part of the scenography for his furniture shoot for Wallpaper magazine. Check out the final shots in the February 2019 edition.
have a look at some of the finished shots here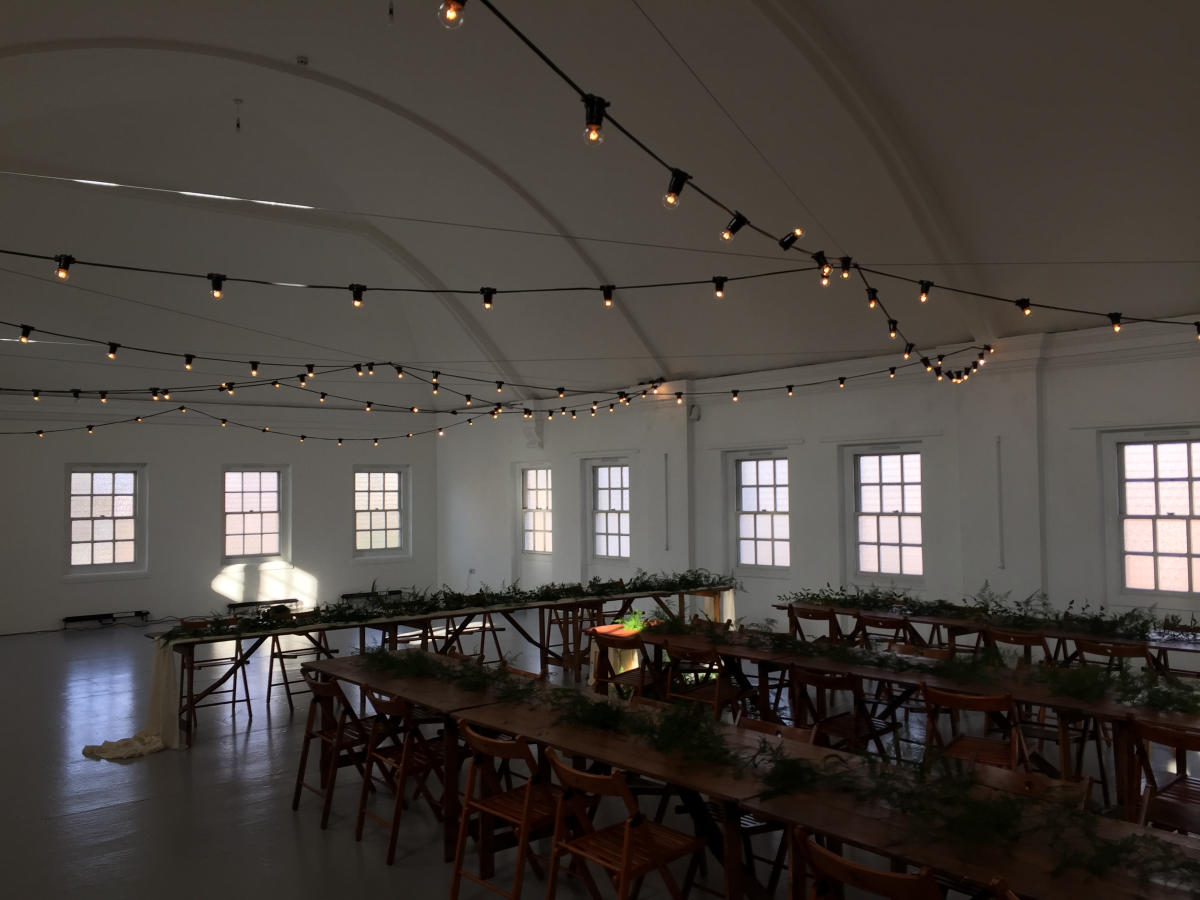 A February wedding at Core Clapton
What a great space for a wedding! This barrel ceilinged space in Clapton is bright white and looked amazing with the sun streaming though the windows. The couple were particularly lucky with the weather, and were over the moon with this simple but elegant festoon treatment.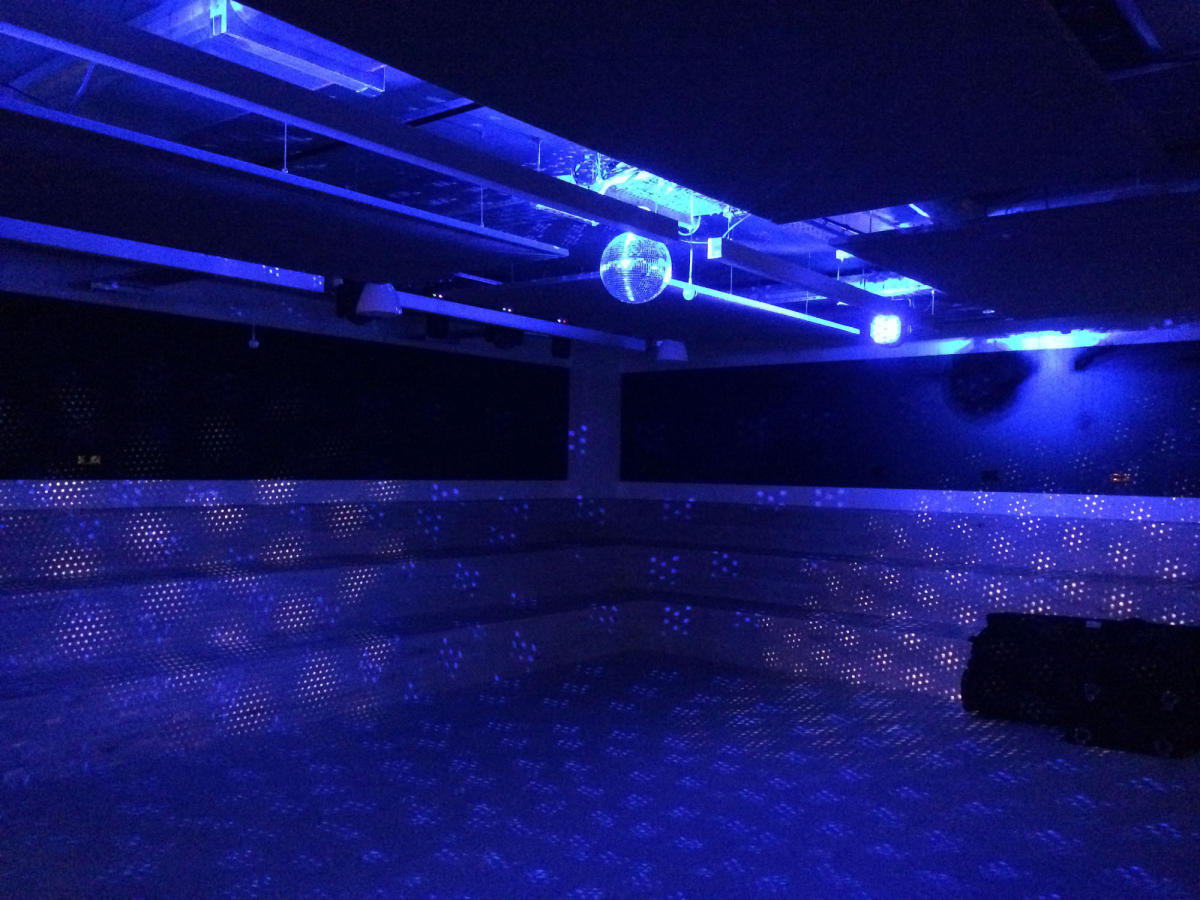 Follow our RGB stories on Twitter
We use light in a number of ways to define the spaces that we work in - sometimes to describe edges or planes, but sometimes we like to talk about atmosphere. In this example the space is flooded with blue...We have shared a few different examples of our RGB environments on our twitter feed.
follow our RGB stories on twitter here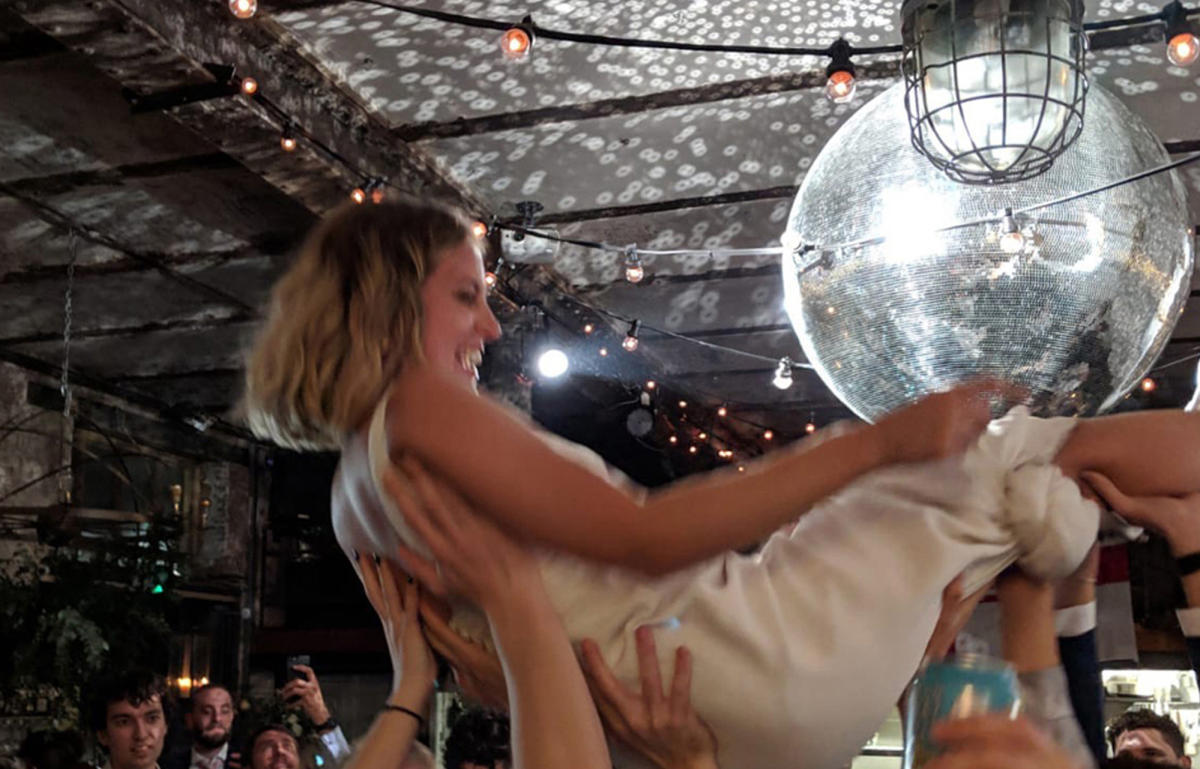 Dec 2018 - A successful wedding in Hackney!
We were so happy to hear that the New Years' wedding had been a great success. This crowd surfing shot not only shows our kit off rather well (festoon lighting, mirrorball and pinspots) but also shows what a wonderful time everyone was having!
If you are planning a wedding in the near future and would like to discuss how we can help you then please give us a call or send an email and we would be happy to discuss your ideas and work within your budget.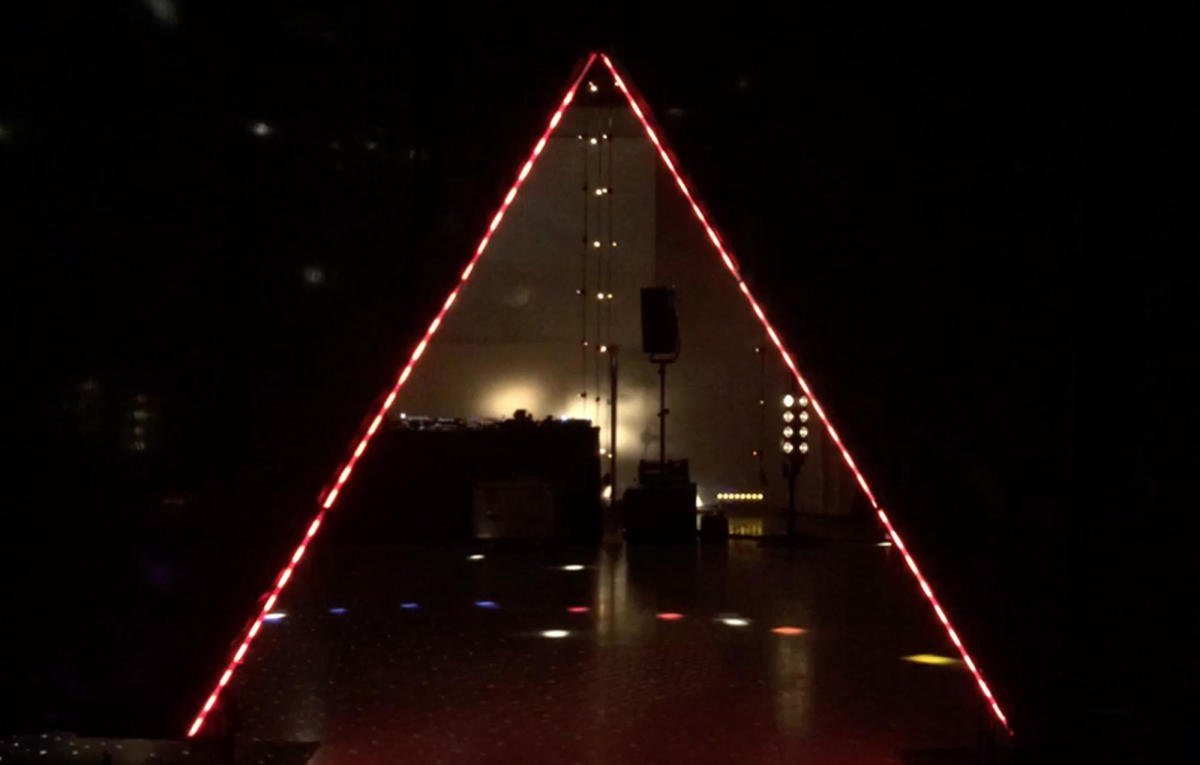 Rare Disco - Christmas Party
We were delighted to be invited to design and install an architects' Christmas party for the third year running. From our Rare Disco hire stock we used the Clay Paky Astro Spider and Fabtronics Harvester. We used festoon lighting in vertical drops, Encapsulite Sticklites, Martin Rainbow, Mode Arcline, Prolights Lumipix8h Battens, Unique2 Hazer, Slides and Solars. The sequencing is the fun bit.
see our Vintage Disco in action here