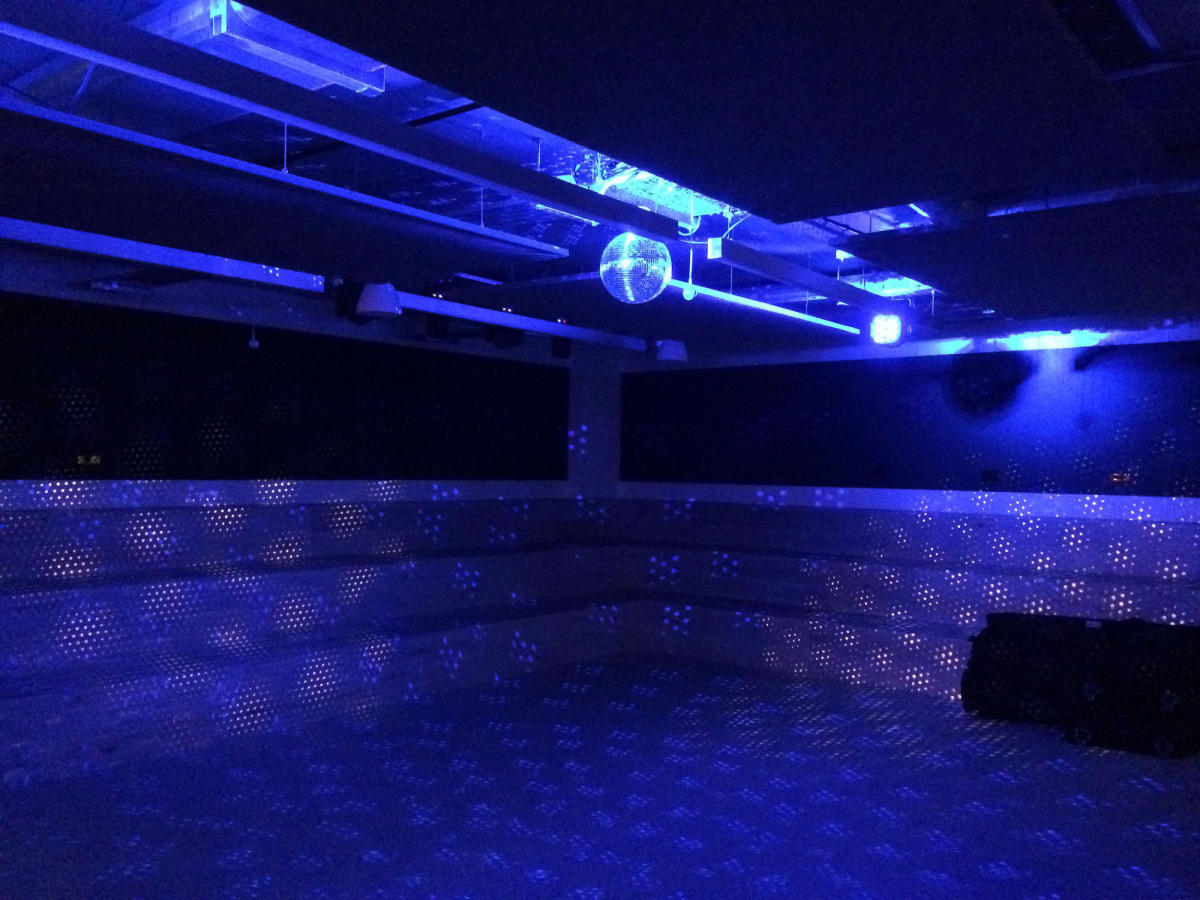 Follow our RGB stories on Twitter
We use light in a number of ways to define the spaces that we work in - sometimes to describe edges or planes, but sometimes we like to talk about atmosphere. In this example the space is flooded with blue...We have shared a few different examples of our RGB environments on our twitter feed.
follow our RGB stories on twitter here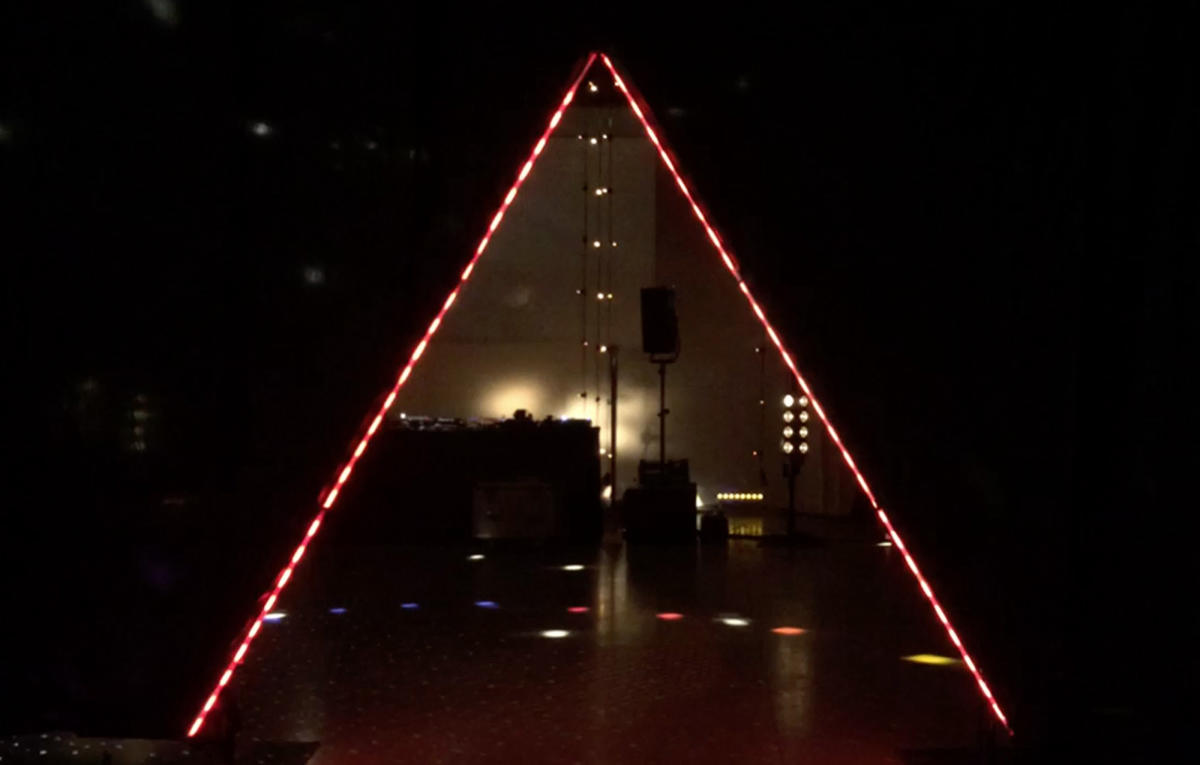 Rare Disco - Christmas Party
We were delighted to be invited to design and install an architects christmas party for the third year running. From our Rare Disco hire stock we used the Clay Paky Astro Spider and Fabtronics Harvester. We used festoon lighting in vertical drops, Encapsulite Sticklites, Martin Rainbow, Mode Arcline, Prolights Lumipix8h Battens, Unique2 Hazer Slides and Solars. The sequencing is the fun bit.
see some moving image on our You Tube channel of our Vintage Disco in action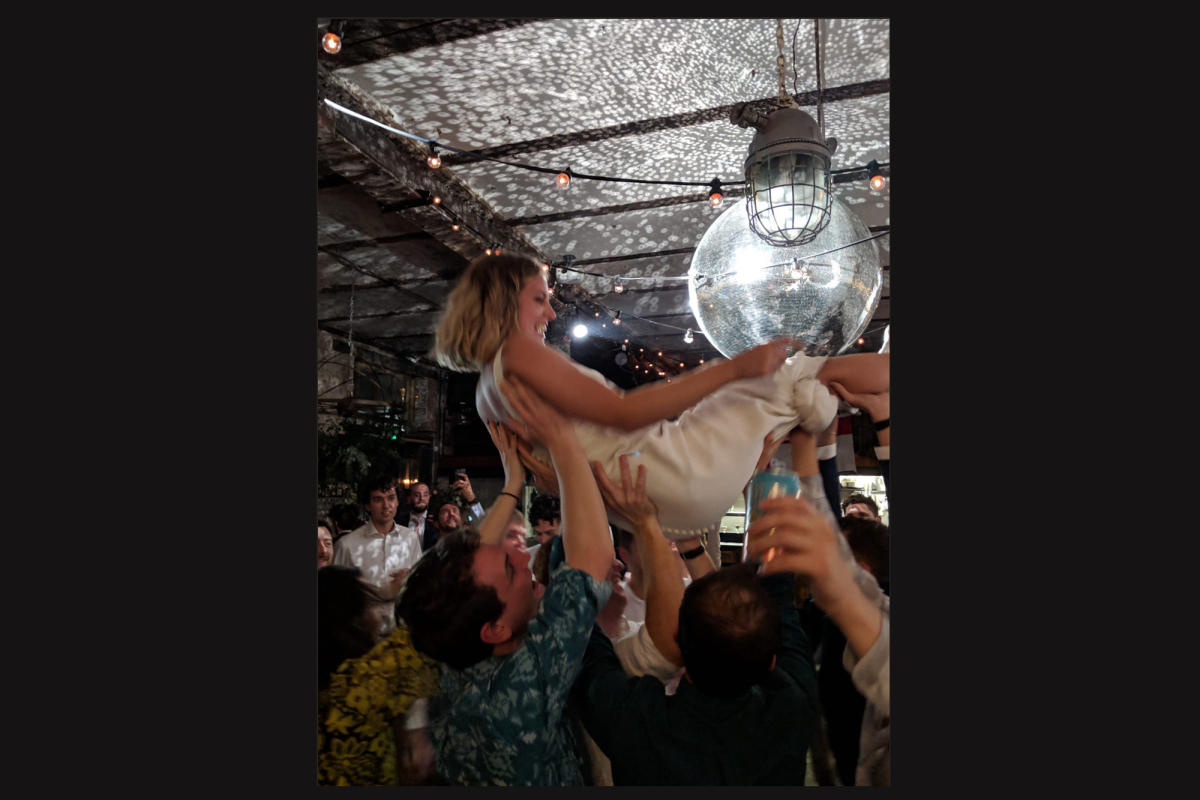 Dec 2018 - A successful wedding in Hackney!
We were so happy to hear that the New Years wedding had been a great success. This crowd surfing shot not only shows our kit off rather well (festoon lighting, mirrorball and pinspots) but also shows what a wonderful time everyone was having!
If you are planning a wedding in the near future and would like to discuss how we can help you then please give us a call or send an email and we would be happy to discuss your ideas and work within your budget.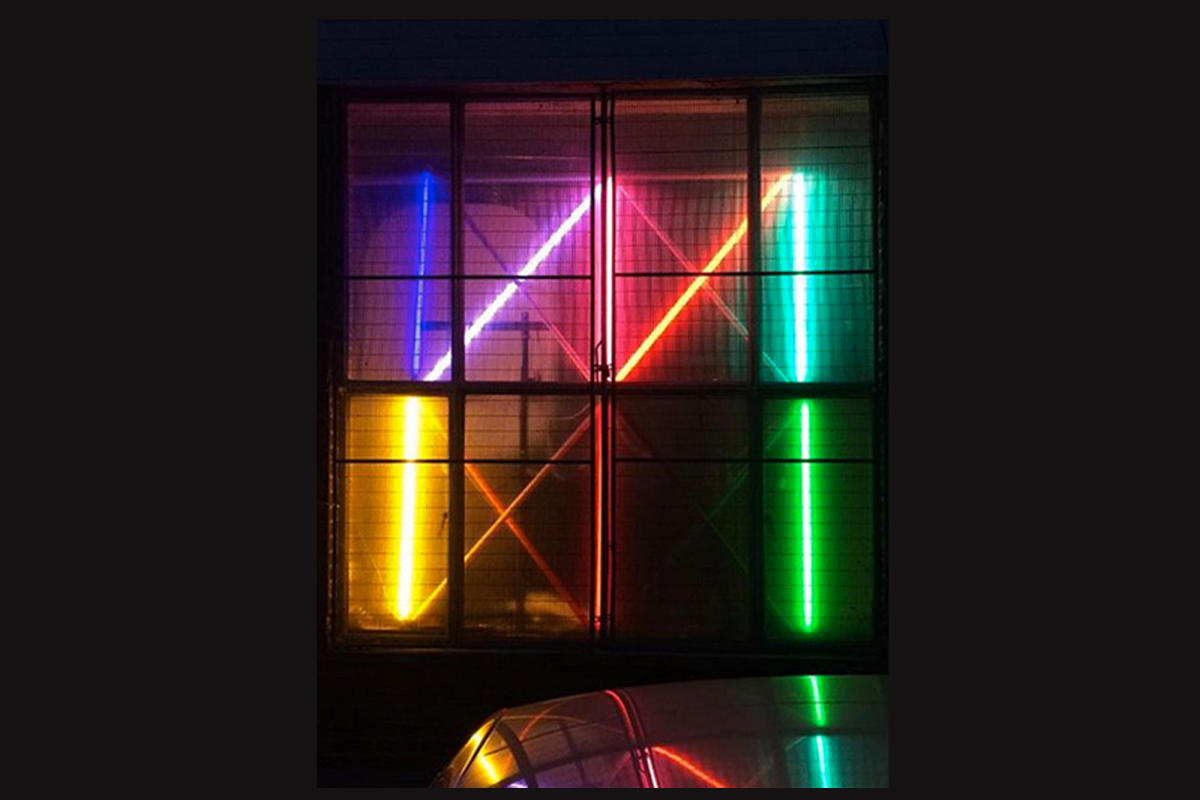 Winter Windows 2018 at Insight Lighting London
We thought it would be a good time to bring a bit of colour to Grosvenor Way which is where we are based. Our most recent window installation is an animated TOTP inspired Encapsulite Sticklite piece. This piece was programmed using dataton and uses a dmx recorder for playback. We change this window on a regular basis, it's a great way to help people find us and it keeps us creative. Keep your eyes peeled it's due to change again in the Springtime.