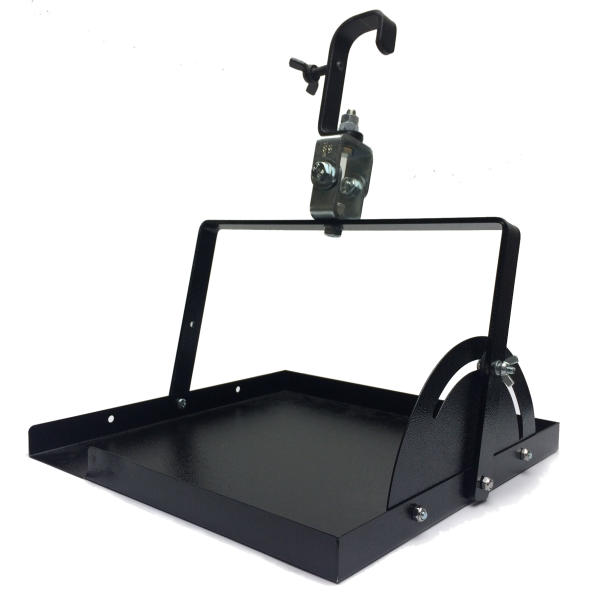 Currently Out of Stock
Standard or Pan & Tilt?
If your projector needs quick rigging then this is the tool for the job. Choose between the standard version which is perfect when you have a simple set up, or Pan & Tilt when you need a ittle more wriggle room in your set up. We designed them for our own purposes and they became so popular that we thought we'd sell them!
The cradles are sent out flat packed all you need is a No 10 spanner, a PZ screwdriver , an adjustable spanner and 10 mins of your time!
Dimensions
Internal dimensions of tray 350mm x 350mm x 220mm (h)
Max Load 15KG
Comes with standard 48mm hook clamp
Comes with one safety bond
Shipping and Delivery
Free P+P to UK addresses - please ask if you are outside the UK
Deliveries are sent out via UPS.
We generally send out within 24 hrs (Mon-Fri) of receiving payment.
Collections can be made from our premises but please phone first to let us know you are coming.
Some of the many uses we have found for our hanging cradles can be seen here
Payment
Use the Paypal link or give us a call on 0208 806 3994 and we can take a card payment over the phone
Terms and Conditions